Realtor.com Maps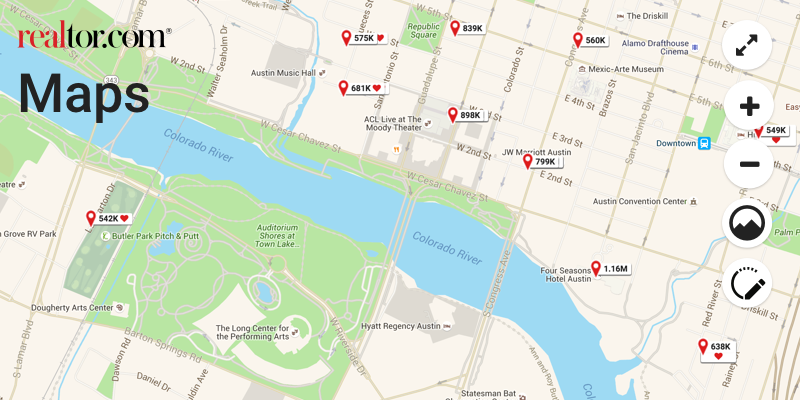 PROJECT OVERVIEW (tl;dr)
Designed a map system for the Realtor.com, our flagship real estate search product in 2015-16.
Includes maps for homes, real estate agents, neighborhoods and schools.
My role was lead UX Designer for the map system, spanning many products and teams.
It's not all public yet, so I can't share details here. Lets talk in person :)
FULL STORY
Realtor.com is the flagship product of Move Inc. and the original site for online real estate (50 million UUs/month). It's map view of the search results page has gone through several iterations in recent years and features came and went. It came time for our design team to define a complete map system to set a vision for the product that could be built iteratively.
The map system addressed a wide range of map aspects including:
Pins styling and interaction
Data density and performance concerns
Constrained polygon search
Base map styling
Draw tools
Saved items
Consumer media and amenity integrations
Data layers like crime, commute, pollution
This project was quite complex, and I have lots more to share.

---
Next Project: ni:dle - Concept Design